FORD S-MAX Car Review
The stand out people carrier
People carriers are struggling to keep up with the appeal of the new generation of crossovers and SUVs, but the Ford S-Max is one of the exceptions.
And with the second generation of the S-Max on the roads Ford has raised the bar in everyway from more striking design to more sophisticated and roomy interior.
The S-Max always looked more sporty than the typical people carrier but the latest version is even more streamlined and features Ford's Aston style big front grille for added visual appeal.
What the S-Max also offers is the best driving package in the class. This is a people carrier that dad or mum will really enjoy driving because it handles brilliantly with excellent petrol and diesel engines and a smooth gearbox. You even get the option of all wheel drive.
It's also a versatile machine which is what people carriers should be all about, capable of carrying up to seven people, although you'll need a roof rack if your doing long trips and taking all the family clutter.
You can use the S-Max as a very comfortable four seat with the third row of seats folded away to create plenty of luggage space. The S-Max is for parents who don't want to feel motoring enjoyment has come to an end, it's the practical family runabout that puts a smile on your face.
* Stand out design * Versatile and premium interior * Great driving machine *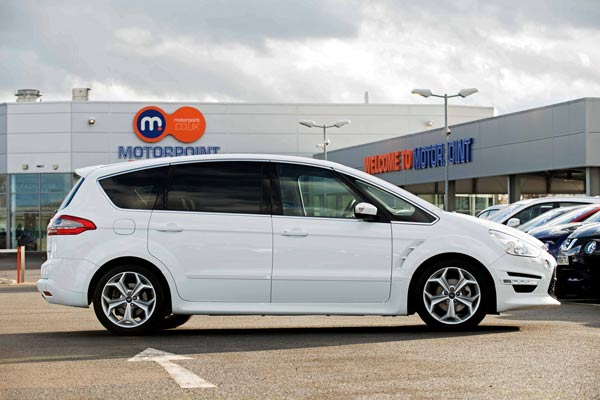 ---