Mind over matter helps Motorpoint staff climb Snowdon
10 May 2019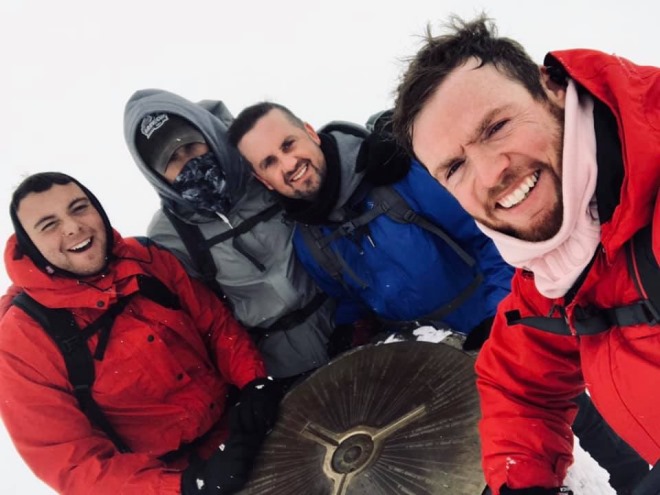 Photos © 2022 Motorpoint
A team of intrepid enthusiasts from Motorpoint have climbed Snowdown in aid of mental health charity MIND.
The four-strong group of Andrew Davies, Michael Gittings, Joshua Lee and Geraint Rowlands braved sub-zero temperatures to reach the highest peak in Wales. They raised a total of £1,070 following their ascent of the 3,650ft mountain. It's all part of the company's on-going support for the Newport branch of MIND.
Motorpoint adopted MIND as its charitable partner in South Wales at the start of 2019. Since then, the team have been busy fundraising! They have organised a charity football match at Merthyr Tydfil FC as well as training for the ABP Newport Wales on Sunday 5th May. Seven members of staff, including General Manager Christopher Brown, will take part in the popular event.
Christopher Brown, General Manager of Motorpoint Newport, explained: "The guys are always looking at ways in which they can team build and that's where the idea to climb Snowdon in support of MIND was born. Well done to each and every one of them for their efforts!"
Motorpoint, which has been based next to the Newport Retail Park in Newport for almost 15 years, stocks over 500 low mileage used cars available to drive away same day from over 30 different manufacturers. Plus, they are all backed by our Price Pledge. Launched in November 2018, Motorpoint will refund the difference to you within seven days of their order if you find a like for like car from a competitor. As an added bonus, we will also give you£50 worth of Amazon vouchers to spend.