What is a Clean Air Zone and which cities have them?
24 February 2022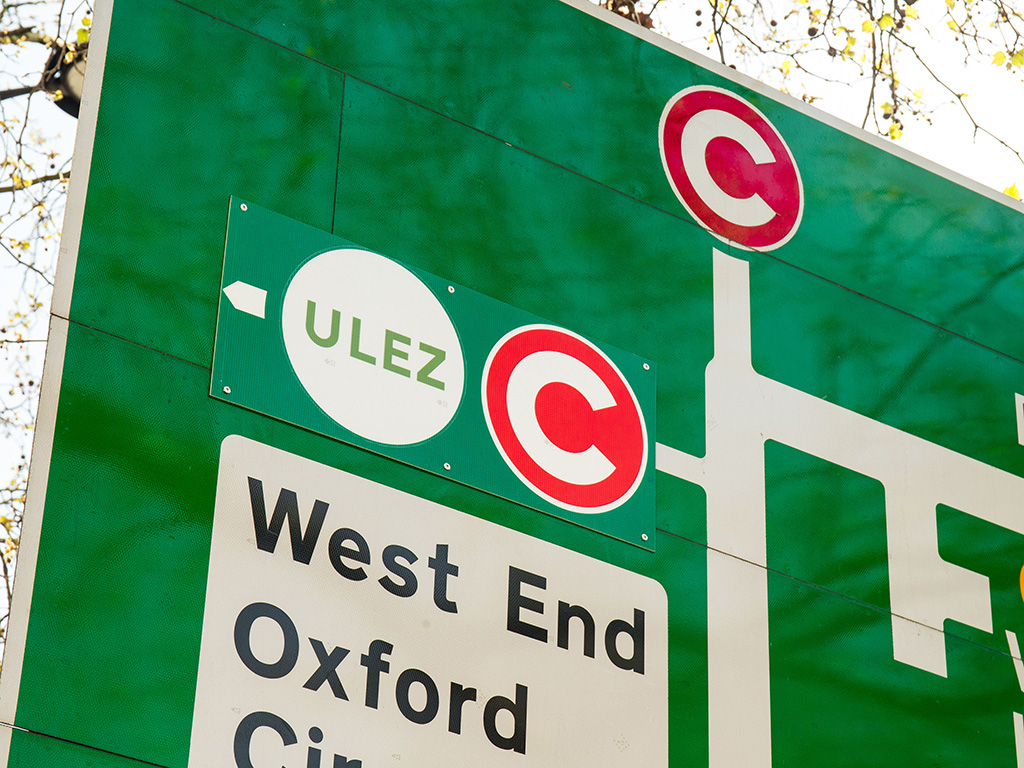 Photos © 2022 Manufacturer photos
Find out what a CAZ is, where they are and if they apply to you
Clean Air Zones were introduced in 2020 to help reduce harmful air pollutants in the UK's busiest city centres. A Clean Air Zone is a region of a city that restricts polluting vehicle traffic either by charging drivers of non-compliant vehicles or by keeping the highest polluting traffic to a minimum.
A study by the Royal College of Physicians suggests that 40,000 premature deaths per year are caused by or linked to bad air quality – so CAZs are a step towards reducing the human cost of motoring. Clearly, a lot of pollutants come from industry, but plenty also come from vehicle tailpipe emissions – notably Nitrogen Dioxide, or NO2.
What cars are allowed in Clean Air Zones?
It varies depending on the city you're in, but cars are classified by their 'Euro' level. Generally speaking, to avoid paying in most Clean Air Zones your car needs to meet Euro 6 standards if it's a diesel, or Euro 4 if it's a petrol.
All nearly new cars sold by Motorpoint comply with Euro 6 emissions regulations, which have been in force for new cars sold since 2015.
Euro 4 emissions regulations were brought in for most new cars registered from 1 January 2005. So you can drive an older petrol car in a CAZ than you can a diesel.
Are there different types of Clean Air Zones?
Yes. Just to be extra confusing, the Government has classified four types of CAZ – Classes A through to D. The vehicles listed below are those that would be charged in that zone – so for example, if you're a regular car driver you wouldn't be charged for going into a Class C CAZ, but you would in a class D one.
Class A clean air zones apply restrictions to buses, coaches, taxis and private hire vehicles.

Class B are as Class A but also include heavy goods vehicles (HGVs)
Class C are as Class B but include vans and minibuses
Class D are as class C but include cars, with the option to add a restriction for motorbikes
How much does it cost to enter a Clean Air Zone?
It varies depending on the type of vehicle you're in, and the CAZ you're using. For example, the Manchester CAZ launching in May 2022 will be a Class C – so you won't pay anything for driving your car into it (unless your car is a taxi…).
The Birmingham CAZ can cost you up to £8 per day if your car isn't compliant – and Motorpoint is offering a £2,000 grant to help you if you need a new car and work for a business inside the Birmingham CAZ.
There are a few Clean Air Zones launching in Scotland in 2022, and they're set to be the priciest yet for passenger cars, with Dundee, Edinburgh and Aberdeen costing up to £60 a day for non-compliant passenger cars.
Where are the UK's Clean Air Zones?
Clean Air Zones are currently active or planning in the following cities:
Aberdeen (Mid 2022)

Bath

Birmingham

Bradford (Spring 2022)

Bristol (Summer 2022)

Derby

Dundee (Mid 2022)

Edinburgh (Mid 2022)

Leeds

London

Manchester (May 2022)

Newcastle (Summer 2022)

Nottingham

Oxford (Feb 2022)

Portsmouth

Southampton
Find out more about Clean Air Zones and whether you need to pay for entering one.