Buying a used car: What should you check and how to get the best price
25 March 2020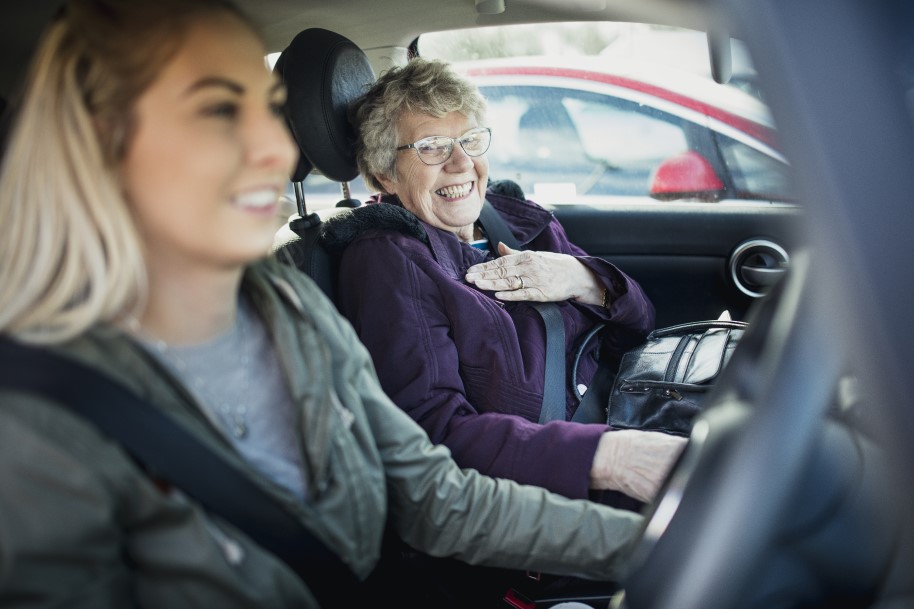 Photos © 2022 Motorpoint
If searching for a car has left you scratching your head, we can help. Our guide on buying a used car has everything you need to find a second-hand car that won't let you down, and for the right price.
There are a lot of decisions to make when it comes to buying a used car. Do you go private or stick with a dealer? Part exchange your old car or sell it for cash? Then there's deciding on the right car in the first place – a tall order when there are hundreds of makes and models to choose from.
What to check for peace of mind
Before you hit the forecourt or scan the classifieds, there are things to know that will help you steer clear of dodgy dealers and troublesome motors. A little legwork now will save time and money down the road, shielding you from costly repair bills and unexpected running costs.
Below, we take a look at things to check when buying a used car.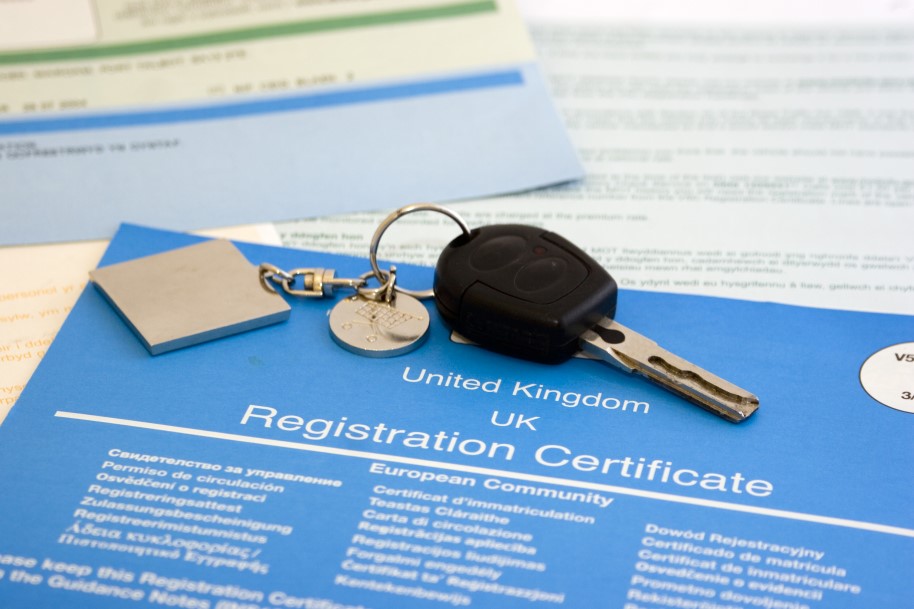 MOT, logbook and servicing history
There's a lot of value attached to a car's paperwork. The servicing and MOT history, coupled with the V5C logbook, can tell you a lot about the car, its condition and how it was driven by previous owners – so checking these documents should be your first step.
Whether you're buying privately or from a dealer, the right paperwork is a must. Here are things to look for when giving a car's documents the once over:
Number of previous owners – the fewer the better. More owners means more miles and more wear and tear, and raises questions about why it's changed hands so frequently.
Service history – tells you that the car has been looked after. Most manufacturers recommend an annual service, so look for receipts and certificates that prove this. You should read the service notes left by the garage (these can usually be found online), as they highlight minor faults which could become expensive problems down the road.
MOT history – is a must and can tell you a lot about problem areas. For example, a car might have been given a minor for part-worn tyres, meaning they will need replacing soon. If you want to avoid repair bills in your first year of ownership, always check the MOT history. If you're interested in a car which is under three years of age, you won't have to worry about the MOT (a great little bonus). Tip: You can use gov.uk to check the MOT history of any car. It's free and you only need the registration number – perfect if you're buying a used car from a private seller.
Check the V5C logbook – for information on the current owner and the specifications of the car. If you're buying privately, does the address on the V5C match where the car is? You should also make sure the vehicle identification number (VIN) matches the V5C; this is a unique 17-character serial number printed on the car. The VIN can be found in a few different locations, most commonly on the lower left-hand side of the dashboard, in front of the engine block, under the windshield, below the spare tyre, inside the driver-side door or the rear wheel well.
Miles on the clock
Miles matter. The more a car has on the clock, the more wear and tear you can expect beneath the bonnet, on the undercarriage and in the cabin. They're also the main driver of how much a car is worth, and it's not uncommon for criminals to tamper with a car's total mileage to increase its value.
This is called clocking and it's becoming more common. Because most cars now have a digital odometer, criminals have found a way to use software to lower a car's mileage – essentially raising its value.
It can be hard to tell if a car has been clocked, but there are some clues to look out for. First, the age and number of owners can give you an idea of how many miles the car should have done.
On average, UK motorists cover around 7,200 miles a year, so if a car is five years old, you'd expect it to have done roughly 36,000 miles. This isn't an exact science, but if it's considerably lower and has had more than two owners, alarm bells should be ringing.
Then there's the service and MOT history. If you use the gov.uk MOT checker, it will tell you the total mileage a car has covered at its last inspection. If the seller can't give you any up-to-date paperwork, do some research and get the facts before you decide to buy.

How much car insurance, car tax and fuel will cost
Running costs should be one of the first things you think about when deciding on a new car. Alongside monthly finance payments, insurance, tax and fuel can be major overheads, so have a budget in mind of how much you can afford.
Car insurance
Insurance premiums are on the up, so it pays to get a quote on a car you're interested in before you buy. You don't need to own a car to get an insurance quote; the registration number or make and model will do.
Price comparison sites are the go-to for cheap car insurance, so we'd recommend GoCompare and Compare the Market. Insurance providers use lots of data to calculate your premium, including the size of the car and how powerful it is. It's well worth getting a quote before taking the next step – especially if you're upgrading to a more expensive, premium motor.
Car tax
Car tax can be confusing, with different bands, dates and fuel types dictating the price you pay. If you want to keep running costs to a minimum, make sure you know how much you'll be paying for car tax by checking current vehicle tax rates.
Fuel
With the price of petrol and diesel forever on the up and pressure to reduce emissions from the government, it's worth considering how much you could end up spending on fuel.
In the past, diesels were favoured by long-distance commuters because they offered the best fuel economy. But tax hikes and improved petrol engines now mean there's virtually no difference, at least from a price perspective.
Petrol is cheaper at the pumps and is considered the more environmentally friendly of the two main fuels. That means any legislation introduced to lower emissions will affect diesel drivers more than petrol drivers – which could be something to consider as part of your car search.
If you are looking to buy a hybrid model, you may be put off by the initial price of the car. However, some drivers enjoy savings on fuel thanks to the dual engines in hybrid vehicles, so this could even out over the duration of ownership.

Test driving a used car
So, you've found a used car that ticks all your boxes? Great, now for a test drive. Taking a car for a spin is a must – it shows you how it performs, highlights possible faults and gives you an idea of what it will be like to live with day-to-day.
Below, we offer tips on test driving a second-hand car.
Arrange a test drive – so you can get a good idea of how the car feels and performs. After all, you're likely to be behind the wheel a lot over the next few years – so, you should feel comfortable.
Check the lights – including headlights, taillights, indicators, reversing lights, brake lights, fog lights and daytime running lights. The seller can help with brake and reverse lights.
Check electrics – like windows, door mirrors, heated seats, air conditioning or the in-built sat nav. Faulty electricals can be easy to miss and costly to repair.
How does it start? – 'smoothly' should be the answer. Listen to the sound of the engine at idle. If it's rough, knocking or there's a lot of smoke, there could be a fault with the engine.
Take the car out for at least 10 minutes – to get a feel for it on different roads. This might sound like a long time, but it will give you chance to test it on all road types and speeds. How does it feel around corners? Are there any unusual noises or smells? Does it stay straight under braking? Is there any smoke coming from the exhaust? These are all things to consider when taking a used car for a thorough test drive.
Tip – if you're test driving a car from a private seller, make sure you have insurance. You can buy temporary insurance for a certain time period or, if you currently have a comprehensive policy, you may be covered to drive other cars; check your policy wording for details.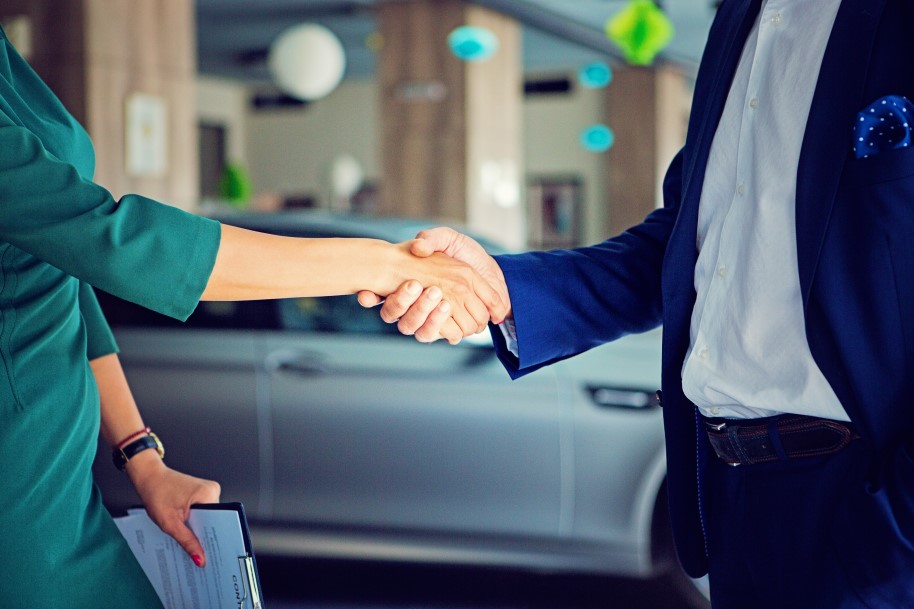 Finding the best used car for your budget
No one wants to pay over the odds for their next car, but it can be hard to know when you're getting a good deal. If you want to save money and get your dream motor, follow our advice on finding the car to suit your budget.
Buying a used car privately
Buying a used car from a private seller has its risks. But, if you're confident about the car and the person selling it, it is possible to get a good deal.
Here are some tips when buying privately:
Haggle – Private sellers don't have sales targets to meet, so they have less wiggle room when it comes to price. However, they might also be poor negotiators or may not have done their homework about how much a car is worth, so there is room to haggle. Be confident and offer a figure below the asking price – they may meet you halfway.

Choose your moment – People tend to buy cars in spring or early autumn, when Christmas and summer holidays are out of the picture. If you see a car for sale at Christmas, you may be one of a few people in the market, so the seller will be more tempted to strike a deal and get the car off their hands. The same applies in summer, when sellers and other buyers have holidays to pay for.

Don't arrive with cash – Never meet a private seller with cash. Not only is it dangerous, but it shows that you're willing to pay their asking price, leaving you little room to haggle. Instead, a bank transfer is always preferred for safety and flexibility.

Buying a used car from a dealer
Going through a reputable dealer is the safest way to get the keys to a second-hand car. But, because they're seasoned pros at haggling, you need to take your place at the negotiating table with confidence to strike the best deal.
Here's what to do when buying from a dealer:
Strike up some healthy competition – If you're prepared to put the legwork in, approach different dealers in your local area and ask for their best second-hand car deals. If there's a certain make or model you're looking for, get a price and ask other dealerships to beat it for a similar car.

Look for a price promise – If you want to make sure you're getting the best price on the make and model you've set your heart on, look for a dealership offering a price promise. If the dealership promises to match prices with their competition, you'll be guaranteed the best price.
Buying a used car at auction
Auctions are a great way to pick up a cheap second-hand car, but they do have their downsides. Read our advice on how to buy a used car at auction below:
Watch an auction before taking part – Car auctions can seem fast and furious for the uninitiated, so it can help to watch one to see how it works. That way, when auction day arrives, you'll be well prepared to fight for the car you want.

Arrive early – Getting to an auction early will give you time to inspect the car you're interested in, work out how much you're willing to spend on it, and find a place in the sales room.

Know the costs and fees – A lot of car auctions enforce a buyer's fee, which is added to the total cost of the car. Also, you normally have to pay an immediate deposit of £500 when you've won an auction lot to secure the car. You can find out more about car auction fees on the BCA website.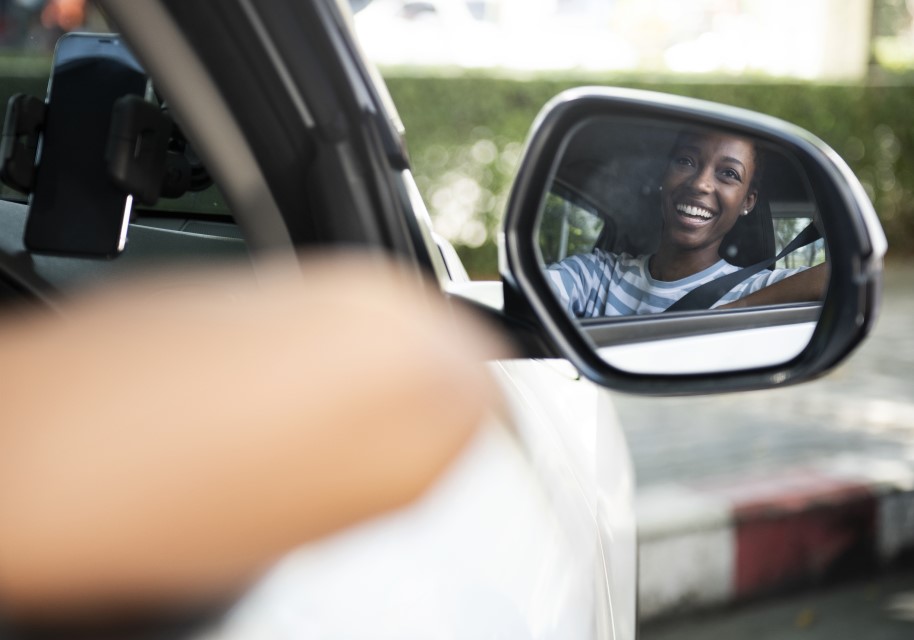 Financing options for buying a used car
Industry data shows that most new and used cars are now bought on finance. But what are your options and how can you tell if you're getting the best finance deal?
In this section, we take a look at the different car financing options, weighing up their pros and cons.
Personal contract purchase (PCP)
A PCP is the cheapest way of financing a used car. It has the lowest monthly payments, but you won't own the car unless you pay the balloon payment – a lump sum that represents a proportion of the car's value.
Pros
Low monthly payments

Low deposit (usually 10%)

Flexible repayment period

Options at the end of the contract period
Cons
You have to pay the balloon payment to own the car

You can only cover a certain number of miles each year and will pay charges if you go over this

Wear and tear, like scratches, may also result in extra fees
Hire purchase (HP)
Hire purchase is when a loan is secured against the car. You'll pay a recommended deposit of around 10%, but at the end of the contract, the car is yours. This means monthly repayments are higher, but there's no final lump sum.
Pros
At the end of the contract, the car is yours

Quick and easy to set up

Competitive fixed rates
Cons
Higher monthly payments

Sometimes not available for used cars in certain dealerships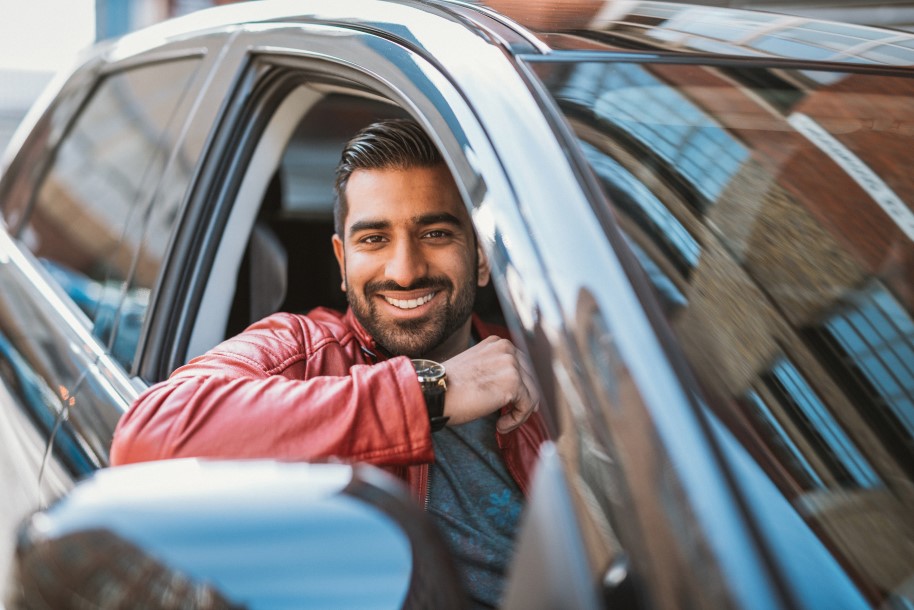 Personal loan
If you have a good credit rating, buying a used car with a personal loan is an option. There are some pros and cons to be mindful of though, including:
Pros
Competitive interest rates

Covers all or some of the cost of the car

Quick and easy to arrange
Cons
Monthly cost may be slightly higher, depending on the provider and the deal

You have to wait for the money to clear in your account

It can be hard to get a loan if you have a poor credit rating
If you're in the market for a new car, talk to Motorpoint. We make buying a nearly new car easy, with flexible payment options, warranty cover and the best prices guaranteed. To find out more, visit the homepage or get in touch with our friendly team on 01332 972 778.