20 years of buying online at Motorpoint
14 August 2020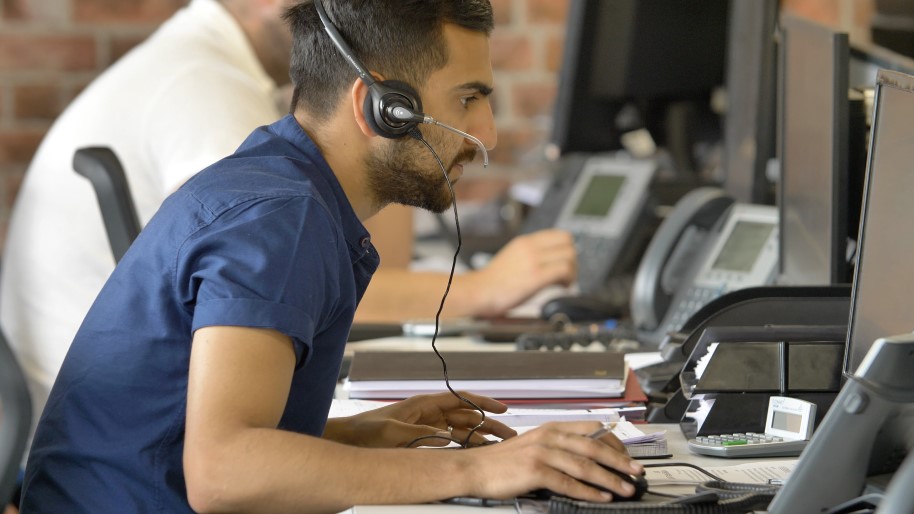 Photos © 2022 Motorpoint
Motorpoint moved online 20 years ago to help customers find their perfect car off the forecourt and in the comfort of their own homes.
Since then, we have continued to innovate - always keeping you, the customer, in mind. And it's certainly proved a popular way to buy, we take on average 5,000 calls, over 450 web chats and over 500 email enquiries a week.
So, how did it all begin? Our Commercial Director, Jon Baird, started out as a salesperson here at Motorpoint and he was one of the people who bought car buying to the internet two decades ago. His nostalgic tale of this intrepid journey into a new world of car buying will really show how far we've come.
"When I first joined, Motorpoint didn't have a website but neither did anyone in our industry. All advertising was done through the papers and Autotrader, which at the time was just a magazine! I remember my first full week taking calls back in 2000, the phones were buzzing nonstop. The rest of my colleagues were out in the cold chasing customers while I just sat at my desk answering the phone, but it was obviously needed because I got such high sales.
So, when I got pulled into the office, I thought 'Oh god, I'm in trouble here' as although I'd sold plenty of cars to happy customers that day, I hadn't once ventured out the office! My manager told me he'd been watching me (again, I thought that's it, I'm for the high jump!) but when he asked why I'd been sitting in the office all day, I told him how many calls I'd had and that people really wanted to order that way. So, he said I could do it full time! After a year, I had a team of 10 salespeople on the phones, working in conjunction with the then new motorpoint.co.uk
At the time, I thought 'Why are all these people buying a used car over the phone without seeing it? Crazy!' but now I see that it's all about our amazing service and the reputation we have. We continued to grow and grow; I remember our first target was 100 in a week. Well, the demand was there so that didn't take long. Fast forward to today (now, with the added benefit of home delivery) and we've just had a record month in July - delivering over 2,300 cars!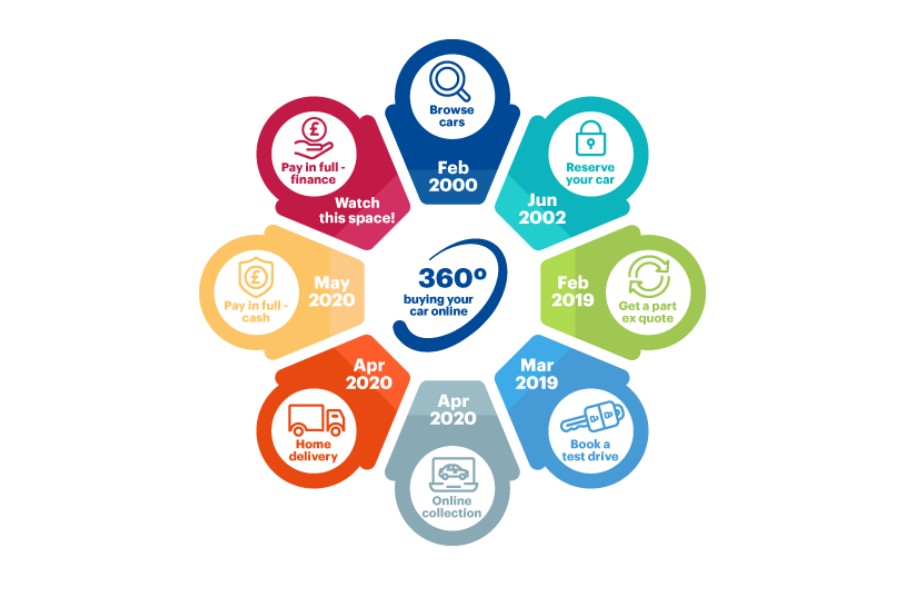 More and more customers are choosing the website as a first port of call and with all the ways we're making it easier to buy online, I can only see that continuing. Home delivery is not only great for our current customers, but it also means we can help people further afield, across the UK, get the car they want at a great price. Since lockdown, we've seen an incredible uplift in website reservations, in fact they've doubled since we re-opened, so I can't wait to see what online does next..."
We're proud to have consistently delivered the best possible service to our customers over the past 20 years, however they've chosen to buy their car. Now, with home delivery, contactless collection and sameday driveaway, you have a world of options.
Our CEO, Mark Carpenter, has see how our online presence has helped customer over the last 20 years and he agrees it's not over yet! We're going to continue to innovate over the next 20 years to make sure we make car buying easy for everyone.
"Motorpoint has always prided itself on its ability to listen. We listened when our customers asked us to open a dedicated Online Centre so they could contact us at a time which was convenient with them, not just when our branches were open, to reserve their next car or commercial vehicle. The 5,000 calls a week we receive is testimony to the popularity of this option.
This evolved into Live Chat for those customers who preferred not to speak to a member of the team on the phone and, more recently, we became the first independent car retailer to launch a completely contactless transactional car and commercial vehicle buying process through our Online Centre after once again listening to the needs of our customers – especially in the wake of COVID-19.
We continue to listen as a business and we already have a number of other exciting new innovations ready to launch in the coming weeks and months as we seek to lead the way within our industry and make car buying even easier for our customers online at Motorpoint."
Want to start your search today? Browse thousands of nearly new cars and find out just how easy it is to buy a car at Motorpoint.